29.04.2019
Membership in European Construction Industry Federation (FIEC)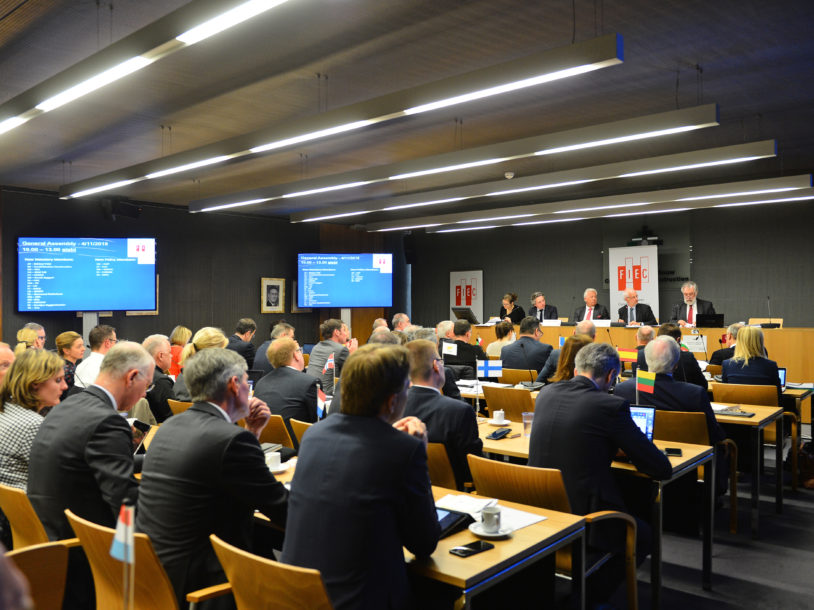 The Partnership of Latvian Construction Entrepreneurs is the only one of Latvian non-governmental organization that has joined the European Construction Industry Federation (FIEC). The FIEC is the most influential organization, which express interest of employers and entrepreneurs in the construction industry in the European Union, which is included in the European Commission's list of interest organizations to be consulted on behalf of the industry under the Treaty on the Functioning of the European Union.
'We are pleased with the acceptance of the Partnership of Latvian Construction Entrepreneurs in FIEC, which as a social partner of the EU institutions in the field of construction has a major influence on relevant-industry decisions. Our objective as the only Latvian non-organization representing FIEC is to direct the interest of the Latvian construction industry at European level by actively expressing its opinion and engaging in its internal procedures.
We also want to build a network with other European countries to learn good practice and implement successful projects,'' says Baiba Fromane, Head of the Partnership of Latvian Construction Entrepreneurs.
Despite being officially admitted as a member of the FIEC in 2019, the Partnership will already be able to participate in the activities of FIEC, by taking part in their meeting and decision-making procedures.
The FIEC represents and guides the interests of the European construction industry in European Union institutions, as well as raise awareness of the sector among policymakers and the wider public. The organization has 30 members from 26 European countries, including Estonia, Lithuania, and Latvia.